As I said in yesterday's post, I'm very grateful for you, dear reader.
You're a good bunch. For instance, after I shared my Rocky Coast Cardigan predicament, the lovely Genevieve (of Pretty Wit) told me that you can fix a cable. Unfortunately, after a little research on this method, I realized it probably wouldn't work for me. I should have said that I messed up all the cables in an entire row. It's possible I'm still not understanding the fixing properly. Even so, it's still a lot of work that may (due to my inexperience and lack of confidence) just make the problem worse.  I'm leaning closer to the decision of just leaving the mistake.
And it's not just your advice and wisdom but you're support and encouragement with all my posts and silly rambling and ever evolving projects and photos.
So, my gratitude for you is one reason I'm doing this giveaway. But I have been given a lot of craft stuff over the years and for that I'm also grateful. So on my blog here, I often did giveaways. I was paying it forward, so to speak. I love the idea of passing on crafts supplies that I don't want or need to help you create or handmade goods to inspire you or brighten up your day. But it got to the point where people made comments asking when my next giveaway would be. It left a slight sour taste in my mouth so I avoided giveaways for a while.
But I'm ready again to share with you. So, for you, darling reader, I have three skeins of Bernat's Berella Sportspun. They appear to be full. They are 100% acrylic and according to the info on Ravelry, it's DK weight. (I always thought they'd make for a lovely cascade beret.)
The yarn comes from a smoke-free home but I do have a dog and cat.
I'm not going to promote this giveaway (expect on Facebook, as some folks use that as a means of keeping up on my blog posts.) I'm not offering any additional entries for sharing this on your blog. This giveaway is for those of you who come here to read, whether you speak up often or not much at all. (Now would be a good time for you lurkers to speak up!)
All you have to do to win these three skeins of yarn is leave a comment on this post. (You don't have to say anything in particular. A simple 'Hi' will do. But if you're looking for a topic: what you might knit or crochet with this yarn, what your favorite color is and why, what you're looking forward to this upcoming season, what you're grateful for in you life, are some suggestions of things I'd love to hear about.) Only one comment/entry per person. I will ship to anyone in the world. This giveaway will be open until sometime Friday March 8th 2013 in the evening Eastern US time. Then I will draw a winner at random. Please put your correct email in the appropriate field. That is how I will contact you to let you know you've won.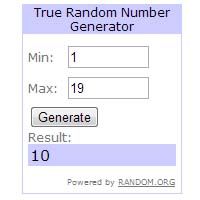 This giveaway is now closed. The winner is comment #10 Alice.
Stay in touch: Facebook | Ravelry | Goodreads | Pinterest | last.fm | Liesl Made+