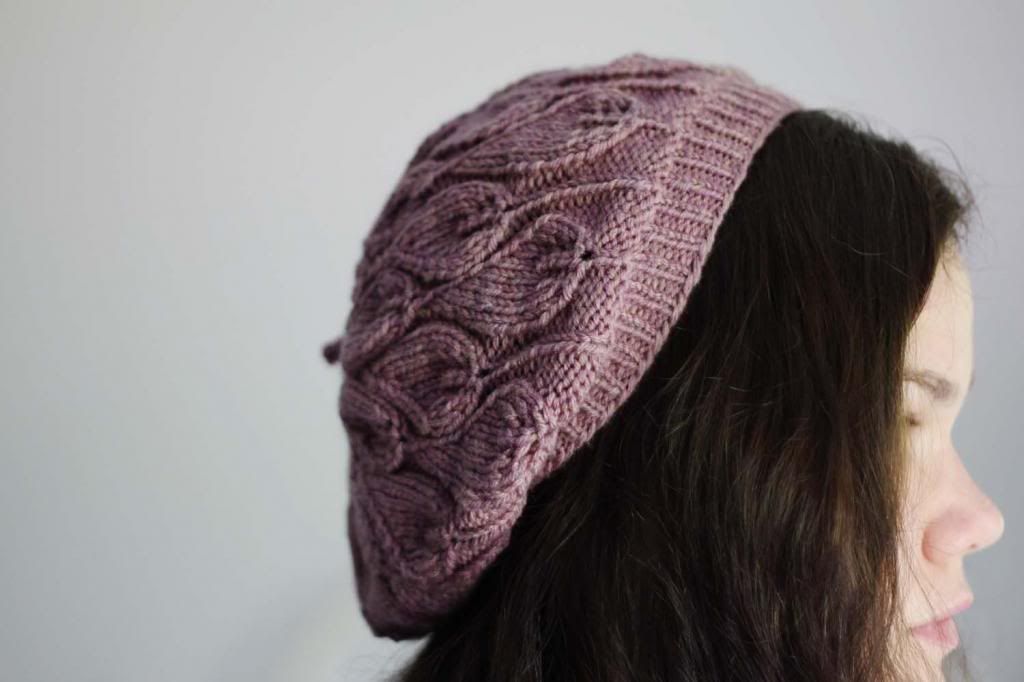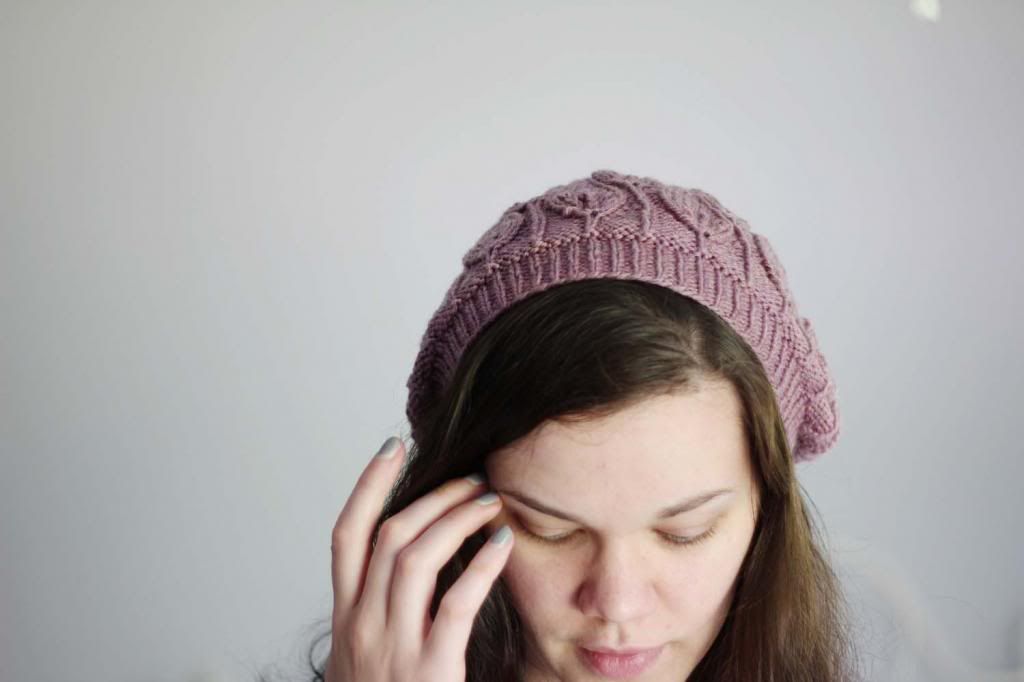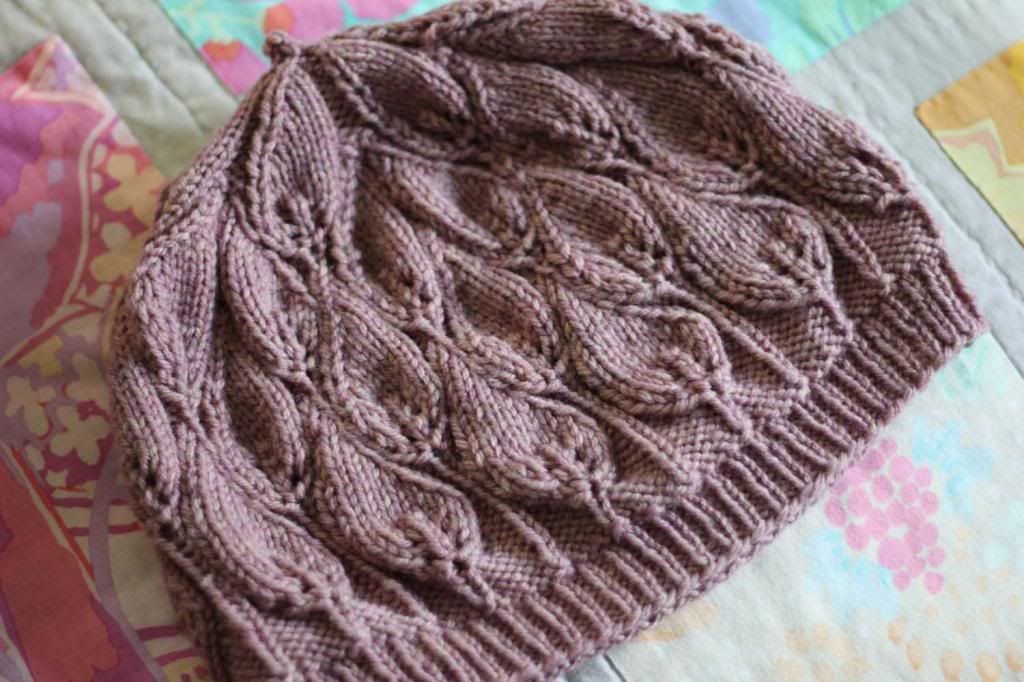 It figures that I would finish a winter hat on the first day of the year to nearly hit 90F. I won't be able to enjoy this hat until probably 4 or 5 months from now when the green, young leaves are old, crisp and falling to the earth. We aren't even into summer yet but I'm already ready for fall. I'm an Autumn child, through and through (with Spring following in a very close second.) I'm trying to remember that those first really hot, summery days in late spring always feel worse—simply because I haven't acclimated to the heat yet.  As well as trying to be graceful and grateful for summer, try to psych myself into loving the season, but I'm just not a big fan. I've become no different than those people who complain about winter before the first snow flake falls. Maybe it's time to sit down and make a list of all the things that are great about summer (like I do almost every year) to remind myself of the beauty of this season. Fresh produce, for one. That's all I've got so far. Care to share some things you love about summer to help me out?
In the meantime, this challenge to make a hat every month might bring me a little reminder of autumn and cooler weather. This is my hat for May. I'm pretty pleased with the Rustling Leaves Beret from Coastal Knits. It can be worn like a cap or (carefully) as a slouchy hat. If I had more yarn, I would have liked to have made it bit more slouchy but I was happy to just have enough yarn to finish it. The yarn is a secondhand acrylic.  My notes for this project can be seen at its Ravelry page.
The Twelve Hats in One Year Challenge is being run by two lovely French ladies: Melody of Mandarine's and Charlotte of Fille d'hiver. You can join in and share your creations at the Facebook Page.
 PS: Don't forget that the Shabby Apple Giveaway closes tonight, so you better throw your hat in for a chance to win before it's too late.
(And I just realized it might look like I'm flipping you the bird in the last picture. I swear, it's not my middle finger!)